Women's Mini Marathon | Monday 5th June 2017
Calling all ladies to sign up for the Flora Womens Mini Marathon on
Monday 5th June 2017 in support of the Eithne Walls Research Fund
Eithne Walls Research Fund
Donate Today
The Research Fund was set up in memory of Eithne Walls who was a Senior House Officer in Ophthalmology at The Royal Victoria Eye & Ear Hospital in Dublin and on 1 June 2009 she, along with her friends Dr. Aisling Butler and Dr. Jane Deasy, was a passenger on the ill-fated flight AF447 which disappeared over the Atlantic as it travelled from Rio de Janeiro to Paris on June 1st 2009. Before this tragic and devasting accident, Eithne was destined to become a great eye surgeon and effect real change in the lives of her patients. She was a gifted, vibrant and special person and her loss has had a profound impact on all who were privileged to know her. Following this tragic accident Eithne's family established a research fund at the Research Foundation in her memory. This fund helps to support the vital research work of the Research Foundation into the development of sight-savingtreatments for patients
Since 2010, each June Bank Holiday weekend Eithne's colleagues in Riverdance together with her colleagues and staff of the Eye & Ear Hospital and her friends and family have come together to honour and celebrate her memory by running the Flora Dublin Women's Mini Marathon to raise vital funds for her fund at the Research Foundation. In the past years, over 60 runners have come together to run in Eithne's memory and have raised over €22,000 for the Research Fund at Eye & Ear Hospital. These funds have been used to support young doctors through the Eithne Walls medal as well as ongoing research projects being undertaken by the Research Foundation. >
Latest news
Race Date/Time: Bank Holiday Monday, 5th June 2017 at 2.00pm
Distance: 10K
Entry Process: All participants can enter the race on the official Entry Form in The Herald on Wednesdays and Saturdays from early 2015 or online at www.vhiwomensminimarathon.ie.
Entry Closing Date: April 2015 or when the maximum number of entries is reached.
Fee: €18.00 entry fee *On-line entries will incur an extra €1 Bank processing charge
Please Note: The number of entries to the race are strictly limited. To avoid disappointment, early registration is advised.
Once you have registered please contact the Research Foundation for your sponsorship pack on tel. 01-6343630 or email
info@researchfoundation.ie
All runners and walkers will receive a t-shirt. Drinks, snacks and refreshments will be served before and after the race.
Race Information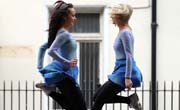 You can read more about the
Race Information here
Training Tips
You can read more about
training tips
.
Diet & Nutrition Tips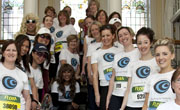 You can read more about
diet & nutrition tips
.
Frequently Asked Questions
You can read the
FAQs here
.